Critiques ≠ crap (if you do it right)
I cannot count how many times I have heard my peers exasperatedly tell me that they stayed up all night only to get completely crapped on in their critique. I believed them until one day when I decided to take note of all the positive things the critics had to say for a particular friend who was always down in the dumps after a crit. By the end of his crit, I had noticed a long list of...
"Will I get to have a social life?"
I have heard the above question numerous times from some of the first-years, and a lot of sympathetic sighs of "oh, you have to spend all your time in the studio, don't you?" when I tell people I am an architecture major. Yes, yes I spend about as many hours in the studio as you do awake. But why does everyone think it has to be such a horrible experience all the time? First off,...
One simple letter, one big effect
Remember in high school when receiving an "A" at the top of our work was the evaluation held nearest and dearest to our hearts (or overachieving brains)? Well that was then, and this is now. A lot of us still strive to get something that only a tiny fraction of us will receive, creating a Holy Grail attitude towards the A. In the end though, we are really overhyping it. An...
Arrogance: bad.
I feel it is my responsibility to say, in relation to the last blog, that arrogance is highly undesirable. Yes, defend your project; explain why you did what you did; give supporting examples. But DO NOT attack back. The point of a critique is to get critiqued, not show everyone how you are obviously the next Frank Lloyd Wright. When you are with your peers, it could be said that though they may...
Confidence: good.
Hello all! This is the first post under the new regime e-board, so I hope you enjoy/relate/learn something new/don't hate it. One of the first things our last president told me when I was nervous about my first crit was "be confident." Those are generally good words to live by in everyday life, but they are considered vital in architecture. The critics are not out to make your...
The Wall
Don't you hate it when you work day and night over 24 hours on a project only to be told that it sucks? Ever feel that you're studio teacher is just spouting crap and you can never understand or utilize what they say? Even architecture majors have those days when nothing comes out right or you go in circles and circles between rejected ideas and concepts. I know I've had those days where I'm just...
wisdom and ramblings about white chocolate...
I remember going to the dining hall last year, eating more white chocolate-cranberry cookies than I shoulda', and my friend saying something that made me realize how disconnected from the outside world I was: "Obama could be overthrown and replaced with Fidel Castro and I don't even now, I'm sitting here eating and I wouldn't find out if it weren't for the...
Crits are a fun time
Hey everyone, As you can see we had a mid-crit this past Tuesday. So to continue this theme of Crits, I would like to give some advice on the Crits. 1.     Have your work done and printed. Some of you believe this is a silly statement, but cmon most of us don't finish our work before a crit. And when all three printers stop working, that's just the cherry on top.  Try your best to finish all your...
Frenemies
Monsieur Jimmy Chao has proposed we actually keep this blog updated.  I know, I know - it's a crazy idea.  But the dude's our chapter president so I have to listen to him.  Each of the e-board members has chosen a day of the week.  What we write is really up to us, I guess. Being the organized, well-managed, and stress-free architecture student that I am (please tell me you got the...
feb. 9th lovely meeting notes
This is what happened: - discussed some potential firm crawls, fun fun fun! if you have a firm you're interested in visiting, let us know so we can contact them - guest speaking at co-op class, watch out for Jimmy and Jad little freshies! What do you think makes our chapter special? and this is what's up: - firm crawl uno (for sure) wed. Feb 16th from 3.30p to 4.30p (one week away!!)...
MEETING TOMORROW
Crit space 1 6.00p Chit chatter about our next firm crawl. Fun will be had after the meeting :) See ya'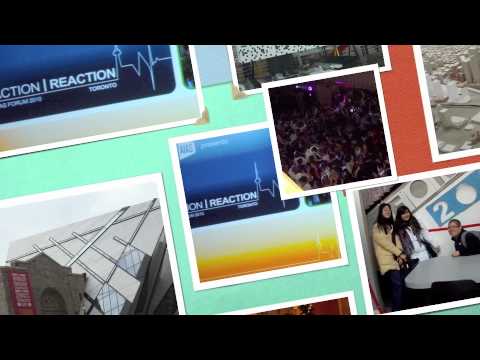 firm crawl this thursday jan 27th!
just in case you haven't seen the flyers throughout the studio, we'll be heading over to the Institute of Human Centered Design this Thursday for the first firm crawl of the semester :) We shall be meeting in front of Ruggles at 3p sharp! See you then and around Val
first meeting of the semester!
This is what happened: - free food, as promised. - pretty cool student work website. - memories from Vancouver 2010 Forum (pictures will be up soon, hopefully!). - new AIAS website. - PLEASE FILL OUT THE SURVEYS FOR AIAS and the SNACK SHACK so that we can make AIAS bettah this Spring! - and last but not least, Jimmy showed us what his cheesy AIAS 2010-11 video will look like, it shall...